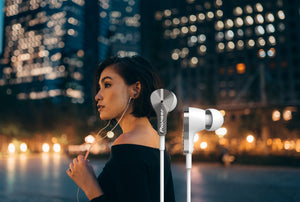 Smart.
Reliable. Personal.
The World's Smartest Audio Products
Live life on your terms.
Pioneer Rayz allows you to craft your own experience with adaptable smart features, personalization tools, and an ever-evolving Rayz app that integrates perfectly with the Apple® ecosystem.
Rally Conference Speaker
High-quality, Conference Speaker
Small. Simple. Powerful.
With the size of a phone and the power of a conference speaker, the Rally brings the conference room to every room.
Learn More
RAYZ COMPANION APP
Always improving, never static.
Receive new features via software updates, making sure your Rayz is never outdated.
Download Now
The best lightning headphones
for your iPhone

Keeps you from falling
behind the tech times